If you live with friends, in student accommodation or in a houseshare with other adults, you might be stuck looking for original ideas of what to do together at home.
Board games do get boring after a while and all the usual suspects can become particularly repetitive – we're not going to name names!
Couch coop video games with split-screen are becoming pretty rare too, which is a shame.
But we have an idea for you, one which you probably have never heard of before, but will almost definitely love.
The escape room at home!

Escape room games like our Escape Room In A Box (3 in 1) are perfect for fun together with friends or family.
You could even host an escape room party at home where everyone dresses up, gets in character and works together to beat the rooms.
Up to 6 players can play our escape-room-in-a-box, which is ideal for party fun over lockdown and beyond.
The Escape Room Party
Ain't no party like an escape room party!
Escape rooms are fun, interactive and might just surprise you with their depth and detail. You also might surprise yourself with how good you are at them!
But trust us when we say, if you do go for our awesome Escape Room In A Box (3 in 1) then you'll really need to bring your A-game to beat our harder two escape rooms without being issued a clue card or two! (Though if you do manage it, then your ego may rightfully balloon!).
Escape rooms that you can play at home bring some 3-dimensional fun to the living room, kitchen, hallway or wherever else you want to play them. They combine puzzles, objects and other interactive items with storylines to create a thrilling atmosphere that mixes things up from your usual home activities.
The beauty of playing escape rooms at home is that you can take things as seriously or as chill as you want.
If you were to host an escape room party then you could easily combine this with fancy dress, for example. In fact, escape rooms and fancy dress work really well together!
For example, our Piracy escape room (pictured below) is nautical-themed and involves a sort of mutiny aboard a top-secret cargo ship. You can add a nautical themed soundtrack to taste…put on your best pirate accents, you get the picture (but maybe go easy on the rum).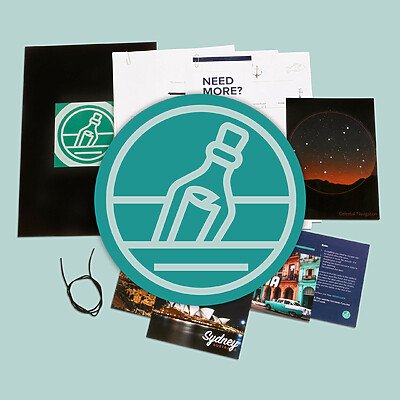 Play Escape Rooms With Friends
Escape room games get us playing together, which is awesome and counts of a lot in this day and age.
They also promote teamwork, problem-solving skills and lateral thinking skills to get the grey matter switching and the creative juices flowing. It's just a different type of game altogether compared to the video games or board games that we're all used to, and you really need to try it for yourself to find out.
After all, we naturally can't give away too much information about our own games.
So, if you're looking for to host some sort of escape room party or are simply mixing up your home entertainment options with some exciting new additions, then give the escape room at home a chance.