Game Essentials:
Time To Escape: 1 hour
Number of Players: 1-6
Suitable for Single Player: Yes
Gamemaster: Optional / Not Required
The Murderous Scallywag
The year is 1902. The city is awash with villainous gangs, pickpockets and thieves. All very small fry, as there is only one big fish you are after.
You and your team of detectives have finally arrested the notorious murderer David "Scallywag" Wallis. Word has it that he has committed around 20 murders.
With the hot glow of a bulb glaring in his eyes, sat in an interview room, you finally make Wallis spill the beans.
He tells you that all the evidence you need to pin the murders on him, is locked in a safe in a hidden location.
Can you find the location of the hidden safe and the code to open it before the murder escapes justice?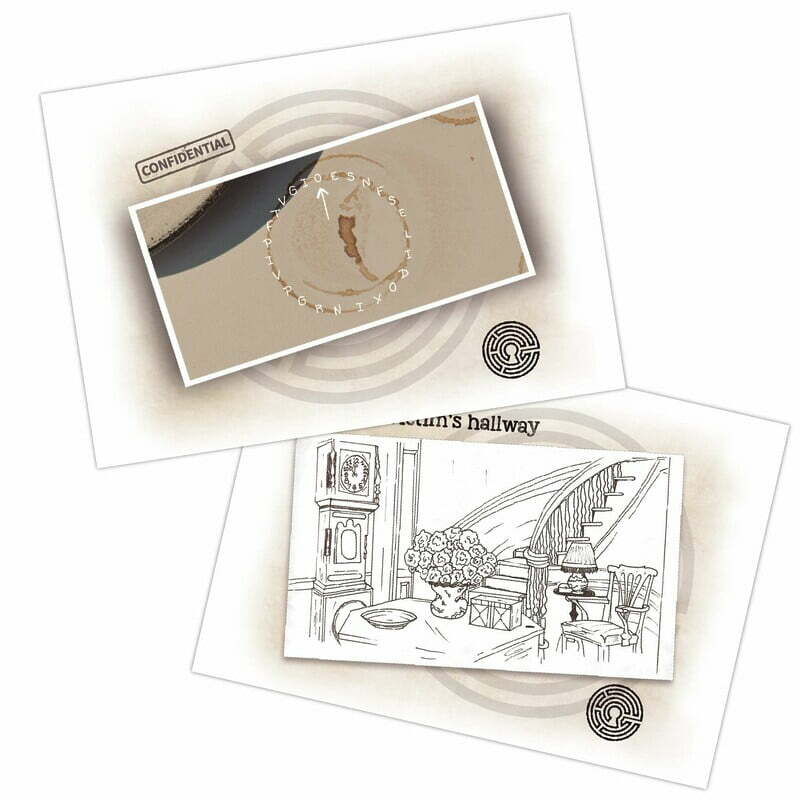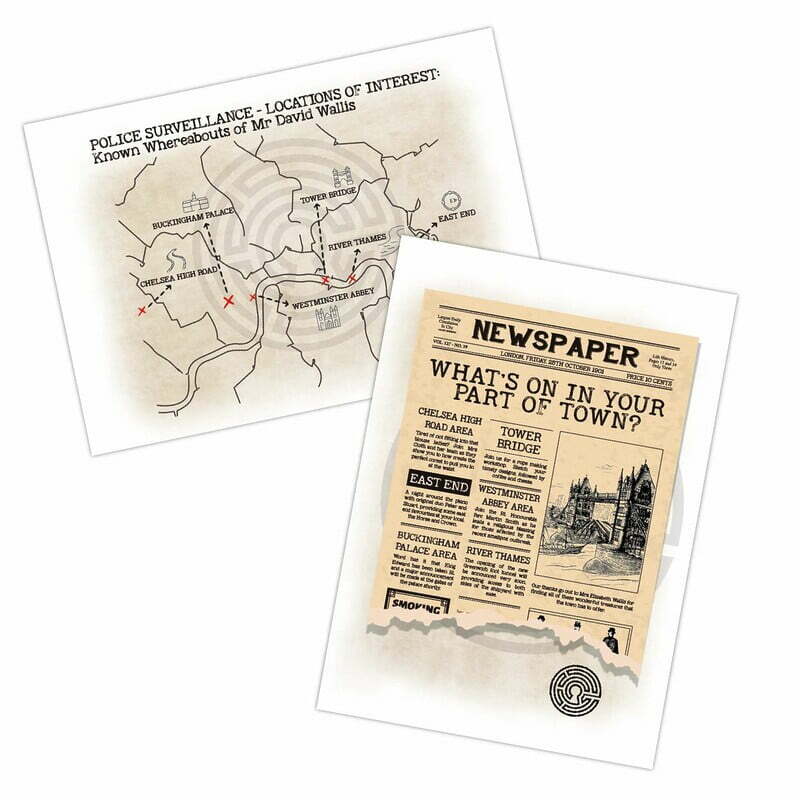 How Printable Escape Rooms Work – What's Included
A printable escape room that you can download and print on your home (or office) printer – in colour or black & white!
Immediately after purchase, you'll automatically receive an email with links to download the PDF files to print.
There are three files:
Instructions & Hints (6 pages – 0.3MB)
Puzzles (15 pages – 22MB)
Solutions (1 page – 0.7MB)
This printable escape room is designed to look great when printed on both a colour printer and on a black & white printer.
Either, you can play this game without a gamemaster – just print the pages and start playing – or you can play with a gamemaster – they print and hide the pages around a room and give you the hints when requested!
Remember, if you're not 100% satisfied with your purchase, you're covered by our 100 day money-back guarantee!

Great fun!
This was our first time to do a printable escape room but it was great fun! We received fast and excellent service from the Epic Escapes team. We plan to do more in the future!
Great entertainment
This kept my 2 grandkids and me entertained for an hour and got the grandkids working together bouncing ideas off each other
Kept us entertained
We have done plenty of at home and on-site escape rooms and this one was no disappointment. Was quite hard, had to use some clues, but we like to be challenged. It took us about 50 minutes. We took it away on a multi generational holiday, perfect
Looks wonderful
I have downloaded this free game to play with my family when we are all together next. It looks very interesting and I am looking forward to it. If it plays as well as it looks we will be ordering from this company in the future.
Great Game
This was a tough and fun game, unlike many others I'd played online. It wasn't linear like many of them, instead it laid out all of the information for you and it was up to you to put it together! This made it so that multiple people could split up and work on puzzles at the same time, as if you were in a real-life escape. I really liked the detective theme as well and thought that it made you extra-sensitive to any bits of information that might be pertinent to the case. Overall, this is definitely one of the better print-and-plays I'd experienced, and it was free! You don't lose anything by checking this one out!