Did you just ask "can I do an escape room at home?!"
You've found yourself on Epic Escapes who offer escape room games for playing at home.
So, the answer would seem to be "yes!"
It makes sense – we all want to escape our homes every once in a while. Escape rooms at home provide the perfect opportunity to do exactly that, but from within the comfort of our own home (wait, what?!).
Of course, our escape rooms don't require you to actually leave the house – and that's the whole point. They are 100% playable in the comfort of your own home, but are totally different from board games, video games or other games.
How Does an Escape Room at Home Work?
It's an excellent question. Escape rooms, fundamentally, are comprised of puzzles, codes and activities that you have to defeat to escape 'the room'. There's usually a theme or a storyline to go with it, and of course, a ticking counter that is gradually putting the pressure on to escape in time.
Escape rooms have skyrocketed in popularity lately, but they became popular throughout the late 90s and early 2000s.
You can now find them everywhere. Even Thorpe Park has added a permanent fixture in the Saw Maze that is inspired by escape rooms.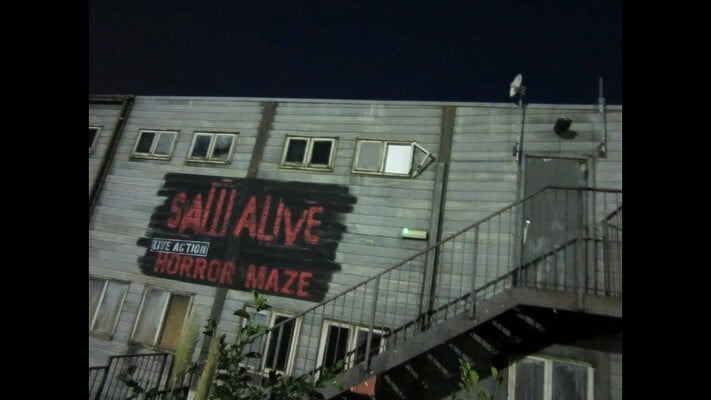 The concept of defeating puzzles and escaping or progressing to the next level is nothing new – think of games like Myst and Dungeons and Dragons.
The escape room at home is a modern development in escape rooming. Our escape room in a box provides everything you need to create your own escape room at home. You'll receive the storylines, the puzzles, consumables and much more. Everything you need is in the box, but crucially, our escape rooms can be reused. This really differentiates them from other similar products that can only be used once and then you've got no choice other than to chuck them in the bin.
So that's it in a nutshell – the escape rooms you play at home work like the real thing – they are the real thing!
Are Escape Rooms at Home Exciting?
Playing an escape room from the comfort of your own home is very satisfying. You can control the mood, control the pressure you place on the players (especially if you're the gamemaster!) and can take things as seriously as you like. There's potential for escape room parties – check out our ideas for escape room parties for kids and escape room parties for adults.
There's tons of potential. You can play for fun or play competitively, aiming to break each other's times. You can challenge friends and family, or even dress up in fancy dress (each of our escape rooms has a theme).
The point is, escape room games for playing at home really mix things up from your standard board games and video games. They pull us away from the TV and immerse us in a new environment that challenges out thinking skills. Not only is it fun, but it's constructive – there's a reason why big companies like Google take employees to escape rooms!
Escape Rooms Are Fun and Challenging
Fun AND challenging is a rare combination. Epic Escapes' Escape Room in a Box provides 3 escape rooms at 3 different tiers of difficulty. If you're an escape room veteran or adept puzzle buster then we're sure that our hardest difficulty escape room, aka. "Hijack" will test your mettle.
So there we have it – you certainly can play escape rooms at home and they're a lot of fun.
In the meantime, if you're looking for some grey-matter busting brainteasers then check out our blog for real toughies!